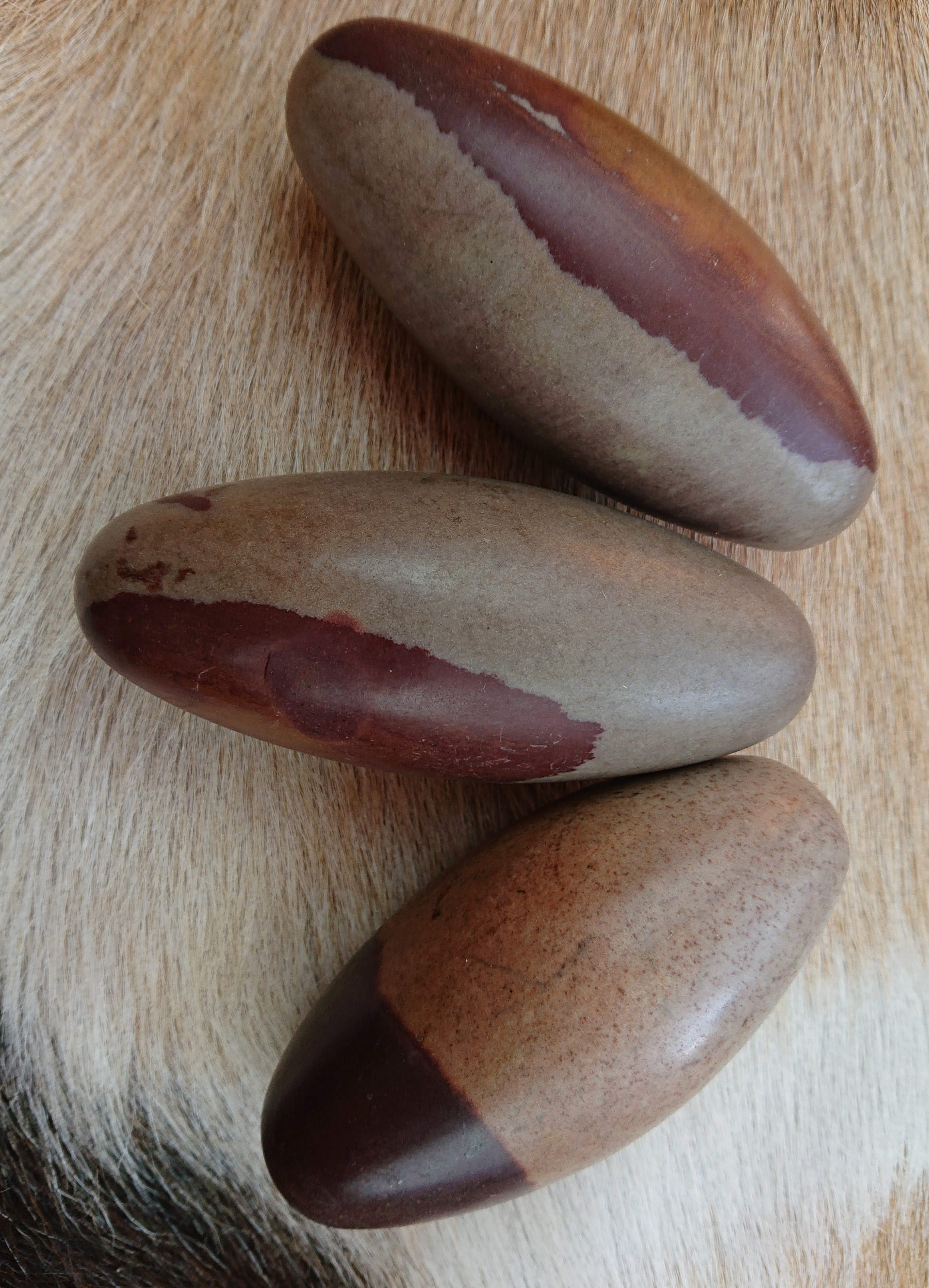 The Grinding Stone
€50.00 incl. btw*
Slechts 2 resterend
Deze stenen zijn afkomstig uit India, waar zij gevonden worden in rivierbeddingen. Elk van deze stenen heeft een uniek patroon, waardoor zij er prachtig uit zien. De rivieren hebben deze stenen op natuurlijke wijze tot een vorm geslepen die ze ideaal maakt voor een fijne massage, of meer…
Plaats deze steen met het dikkere gedeelte tussen je benen tegen je vulva, en je kunt er heerlijk tegenaan wrijven. Dit houdt je handen vrij om andere erogene zones te verkennen en stimuleren.
Shiva Lingam : Verenigt vrouwelijke en mannelijke energie en brengt in balans. Positieve werking op problemen rond seksualiteit.
Of, in de woorden van de makers zelf:

Let me introduce you to the Grinding Stone, also known as a Shiva Lingam stone. These stones are found in river beds in hollows where the river and current naturally shape these unique rocks. Their gentle energy has been used for ages for all types of sexual healing. Try placing this stone between your legs and grind to your hearts content. The natural shape makes it perfect for stimulating the vulva and getting warmed up. Or have a partner massage you with some hot oil to relax another way!
_______________________
Natural stone can be a wonderful medium for intimate toys. Not only is it all natural, but it is very rare to have an allergic reaction to them. Additionally they can be easily cleaned with warm water and soap or even sterilized in boiling water. Not to mention that as these stones are already often thousands, if not millions of years old, they are sure to last a very long time!
Natural stone is also very versatile and can be used with any type of condom or lubricant that you like playing with. Another benefit to stone is that they can be used at room temperature or you can change the temperature for some extra excitement! Try warming it in a bowl of water next to the bed or play area, or put it in the fridge the night before for a chilling treat. Never put the toy in the oven or microwave!!
As with all our toys, the only limit is your imagination! Each rock is meant to be used in a number of different ways. They will all feel a little different and, may seem more appropriate in some situations than others. Explore, have fun and don't be afraid to try something new!
Productinformatie:
Merk: Cave Girl
Soort: Stenen dildo
Kleur: Rood/Bruin
Materiaal: 100% natuurlijk Shiva Lingam steen
Lengte: 10-11 cm
Doorsnede: 4.25-4.5 cm
Waterproof: Ja
Bijzonderheden: Omdat elke steen natuurlijk gevormd is, kan het zijn dat de kleur of maat net wat afwijkt.

* Gebaseerd op verblijf in Netherlands. Btw tarieven voor andere landen worden berekend aan de kassa. Prijs exclusief btw: €41.32.